Welcome to our Parish!
We, the Roman Catholic community of Sacred Heart Croatian parish, are a family of diverse people united through faith in Jesus Christ. We accept our baptismal call: to proclaim and witness the good news of the gospel; to live and work together as brothers and sisters; to celebrate God's goodness in the sacraments and sacred scriptures; to serve all with justice, peace, and love in the name of the Lord. Embracing all, as a faith community, we promise to grow together to bring about the promise of God's kingdom on earth.
PARISH FESTIVAL
Our PARISH FESTIVAL will be on Sunday, June 23, 2019. Please keep this date in mind as you make your vacation plans. We need ALL of you to make this Festival a success. Please remember the festival is for the benefit of the entire parish and the school and every member should feel obligated to contribute as they can. We are in need of prizes for our games and raffles. - At the entrance of the church you will find A FESTIVAL TREE filled with Festival prizes gift tags. Each tag is numbered with a prize we need for our festival. Please help by taking one or more tags and donate these prizes that are necessary for our Festival. After you pick a tag please provide your name and phone number or e-mail next to the corresponding Tag Number on the sheet under the tree. Please return the prizes to the rectory, school or the church by May 30th. Monetary donations are also accepted. We are looking for sponsors for our booths $250.00. You should have received our Festival Raffle tickets. Please try to sell as many tickets as possible, extra tickets are available at the parish office or you can get them from the ushers after Mass. The next meeting for the Festival will be on May 13th at 6:30pm in our parish hall. Please come and help us in planning a great festival for this year.
We are looking for volunteers to help with festival. If you would like to volunteer some time to help out, it would be greatly appreciated. You can sign up by clicking here or by calling the parish office at 773-768-1423
LOOKING FOR TAMBURICA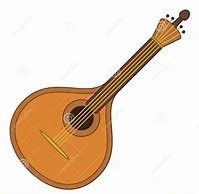 Sacred Heart Croatian Kolo and Tambura group are looking for TAMBURAS for the students. If you have one and are not in need of it, our group is in need of tamburica, any type. If you are interesting in donating or selling your instrument, you can bring it to the parish office or please email us at This email address is being protected from spambots. You need JavaScript enabled to view it. Any additional questions, call Jana (Budeselich) Ellison at 312-524-7798.