RECTORY (773) 768-1423
2864 E. 96TH STREET ~ CHICAGO, IL 60617
COVID-19 VACCINATION AVAILABLE AT SACRED HEART
For those who have not yet received the Covid-19 vaccine, we are offering an opportunity for you to get the vaccine here in our Parish Hall, May 15 at 11:00. It is free (Moderna and Johnson & Johnson). You can register by clicking the survey link below or by calling our parish office. This is a wonderful opportunity for those who did not yet get a chance to receive the vaccine. A parishioner who works for a pharmacy is arranging it. You can find more information about each of the vaccines below.
CROATIAN FRANCISCAN NEWSLETTER - VJESNIK

The Newsletter from our Croatian Franciscans is now available digitally.
Click here for the latest issue.
YOU CAN NOW TEXT TO DONATE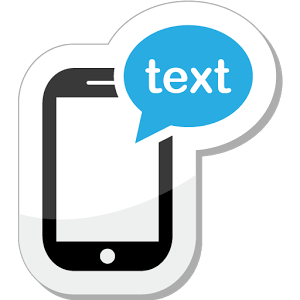 Click here for a link that explains how it works
Financially we have been hit hard due to this COVID-19 pandemic since we depend upon your weekly donation and there are no public weekly masses. We ask that you please continue to support Sacred Heart in any way that you can. It might be more convenient to do it electronically. You can set it up to make automatic withdrawals and it will make your contribution to our parish on a regular basis or you can make a one time contribution. This allows your continued support to the parish during the unforeseen circumstances such as the one we have now. You can still donate via computer or tablet as well.
CLICK HERE to go to our online giving site - Give Central
WE HAVE RESUMED IN PERSON SUNDAY MASS
GREAT NEWS!

Our phase 2 reopening plan has been approved by the Archdiocese of Chicago. We have resumed our regular schedule of Masses. 4:30 PM on Saturday, 8:00 AM and 9:30 AM in English and 11:00 AM in Croatian on Sunday. One English Mass at 9:30 AM and one Croatian Mass at 11:00 AM will continue to be streamed on our YouTube Channel. Please subscribe to our YouTube Channel to receive notifications or follow the link on the parish website to our channel at the designated time. Please adhere to the changes we are required to keep as mandated by the Archdiocese of Chicago.
PRAYER OF SPIRITUAL COMMUNION
(Prayer for those viewing Mass over electronic media and are not able to receive Communion)
My Jesus, I believe that You are present in the most Blessed Sacrament. I love You above all things and I desire to receive You into my soul. Since I cannot now receive You sacramentally, come at least spiritually into my heart. I embrace You as if You were already there and unite myself wholly to You. Never permit me to be separated from You. Amen
LIVESTREAMED MASSES
Sunday Masses live-streamed on our YouTube channel at 9:30 AM in English and 11:00 in Croatian.
CALLING ALL ALUMNI
ARE YOU AN ALUMNUS OF SACRED HEART?

We are building a Sacred Heart School Alumni Network. Kindly use the link to the form below to provide your contact information to Sacred Heart School so we can update our database. We will use this information to keep connected with members of our Alumni community and also to keep you informed about news and events at Sacred Heart Parish and School. Your information will not be shared outside Sacred Heart School and Church.
Thank you!
Click here to fill out our Alumni database form.
Contact us at This email address is being protected from spambots. You need JavaScript enabled to view it. with any stories or pictures that you may like to share.
LOOKING FOR TAMBURICA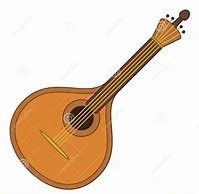 Sacred Heart Croatian Kolo and Tambura group are looking for TAMBURAS for the students. If you have one and are not in need of it, our group is in need of tamburica, any type. If you are interesting in donating or selling your instrument, you can bring it to the parish office or please email us at This email address is being protected from spambots. You need JavaScript enabled to view it. Any additional questions, call Jana (Budeselich) Ellison at 312-524-7798.